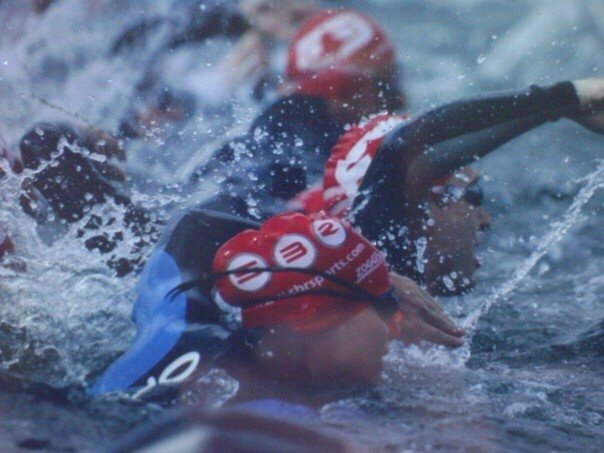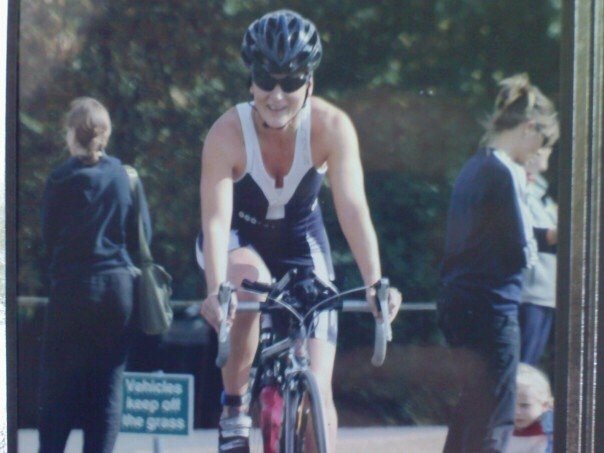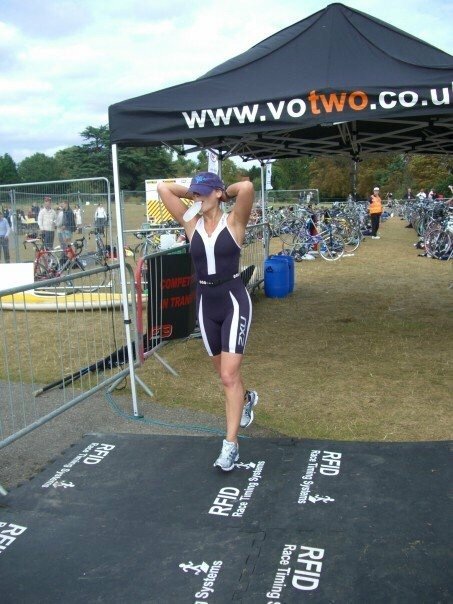 I have always done sport during school and after. At the age of 21 I became a qualified Aerobics and Step Instructor. Then not long after that I did all my Personal Training qualifications, which were separate modules back then. My favourite was Weight Training, I really took to this and so spent 20 years training in a gym with weights, lifting heavier than a fair few guys, as I use to waddle up to the dip bar machine with 10kg disk weight on a chain round my waste, and dip my body weight plus this 10kg. Bench 70kg etc.
Anyway towards the end I was starting to get a bit bored going to the gym & had to force myself to go down there. I had a couple of clients that were doing their first Ironman (I had never heard of these & when they explained what it was I thought they were totally and utterly mad!!). I had also been left a bike by another client who was moving to Australia. So one of my triathlete clients told me his story of how he was a couch potato and during a drunken night he was betted to do the Reading Half, so he got himself off the sofa and trained for it, completed it and this then led onto triathlons and his first Ironman.
I got to thinking, if he can do it from the couch, I could surely have a go with the fact that have been training in a gym for years. So decision made I entered 3 triathlons that year, all at Dorney Lake, first one was for Cancer Research (Swim 400m Bike 20k Run 5k), second one was the Bananaman (800/30k/7.5k) and the last one Olympic (1500/40k/10k).
So this was the start of my triathlon journey. My next blog will be about how I trained for this first year of triathlons when I couldn't even swim properly, not ridden a real bike for over 10years or run outside!!!